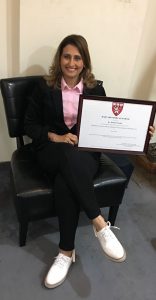 Founder & Director of INSTA SCUL'PT – a chain of obesity & cosmetic clinics.
Rank holder & topper in SSC ( Maharashtra, India),
The awardee of national scholarships,
M.B.B.S. & M.D. from G.S. Medical College and KEM hospital, Mumbai,
Advanced Study in Obesity & Aesthetic medicine from France, Poland, Spain, Germany & Singapore.
Doing MBA from Robert Kennedy College, University of Cambria, Zurich, Switzerland
Certified Obesity practitioner from Harvard Medical School